A) Airport arrival instructions (For any airport) Once you have arrived at the airport or port there will be a member of our staff waiting for you at the arrivals area holding a clear sign with your name on it, they will then escort you to your waiting private vehicle nearby.
B) Meeting point international terminal GRU airport – (OnlyTerminal 3)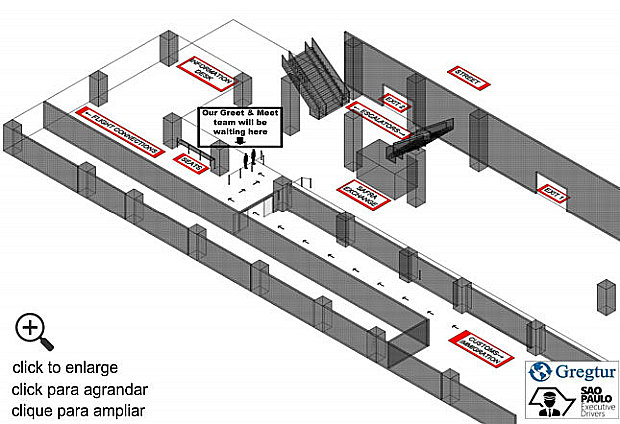 C) Hotel Pick-up instructions: As soon as the driver or tour guide arrives at your hotel, they get the front desk to call you in the room in case you are not at the lobby.
D) Santos Cruise terminal meeting point: Upon disembarking from the ship at the Santos terminal the costomer will be met by our staff who will be holding a sign with their name on it. The staff will be waiting for them even if the ship or disembarkment is delayed.
The meeting point is within the terminal area and it's numbered as "2" (Meeting point 2). It is in front of the CROSSWALK, underneath the shelter of the bus platform facing the way out of the terminal named as P3 (Gate P3).
(Picture of Meeting point "2")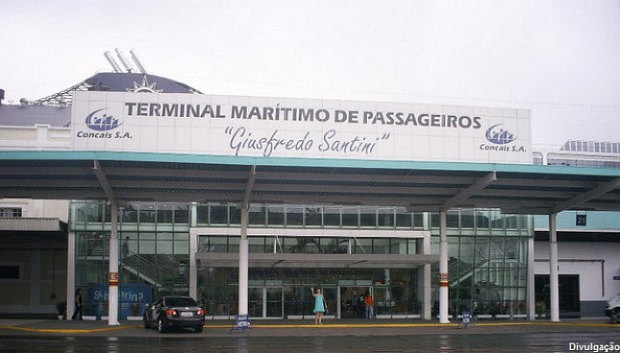 In the very unlikely situation that the customer are not able to locate our staff, please call our emergency telephone number below.
Contacts:

+ 55 (11) 2157-1629

+ 55 (11) 9 6940-9144 (Whatsapp)

info@spexecutivedrivers.com.br
Affiliated Company:
www.saopauloexecutivedrivers.com.br